»Workshop Workshop« – The elusive gold smithies of the north (October 2011)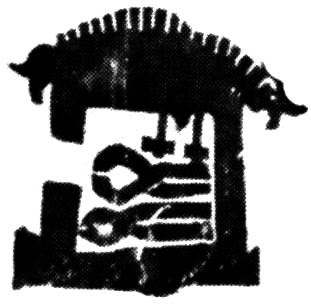 Dr. Ruth Blankenfeldt und Dr. Alexandra Pesch
The first millennium AD and especially the Migration period is known as a time of high quality metal products. With precious objects like e.g. brooches, sword pommels, bracteates or rings, members of the social elites of the Germanic peoples demonstrated their status and their common political and religious connections. For the more or less illiterate inhabitants of the North the specialised and standardised art, in particular the animal styles, were indeed substantial and embodied representatives of their culture.
However, gold smithies are almost completely unknown in the archaeological record, as only a small amount of finds of raw materials, moulds, tools, etc., provide evidence for the actual sites of production. The "workshop workshop" wanted to look for these elusive smithies: Where were they located, how did they look like and who were the ones working inside them – slaves, craftsmen or elites? An interdisciplinary approach with the consideration of archaeological remains, written sources as well as pictorial evidence should encourage the discussion; perspectives into the Roman world and the Middle Ages were to complete the lectures. The relation between Roman and Germanic products, the transfers of techniques and technology and the transformation of classical images into the Germanic pictorial language was also be set into focus.
Publication
Pesch, Alexandra/Blankenfeldt, Ruth (Eds.): Goldsmith Mysteries. Archaeological, pictorial and documentary evidence from the first millennium AD in northern Europe. Papers presented at a workshop organized by the Centre for Baltic and Scandinavian Archaeology (ZBSA), Schleswig, 2011 (Schriften des Archäologischen Landesmuseums, (Ergänzungsreihe Band 8). Neumünster 2012.