The Strategic Research Area "Man and Society" covers a large number of different, archaeologically identifiable, individuals and groups that fall within the range of the ZBSA's geographical and chronological remit. However, these have to be considered against the background of certain specific features of the area under study.
On the one hand, the North Sea and the Baltic Sea govern important communication routes and networks; on the other hand, they also structure and limit settlement areas. They were thus instrumental in determining the particular characteristics of the various different geographical settlement units and spheres of action. The geography, the location on the periphery of the areas of central and southern Europe that are so often thought to be sources of inspiration, and the special maritime communications situation, have thus created specific social structures and constraints. For example, unlike in the regions of western, central and eastern Europe to the south, the scarcity or even non-existence of metal-ore deposits in this area was a reason for the permanent need to import raw materials, which were then distributed and used to demonstrate social status. Moreover, in the Baltic and Scandinavian regions, cultural – and therefore also social – continuity can be traced over what are often considerable periods of time. It is therefore possible to obtain insights into patterns of social behaviour over large areas and long time spans.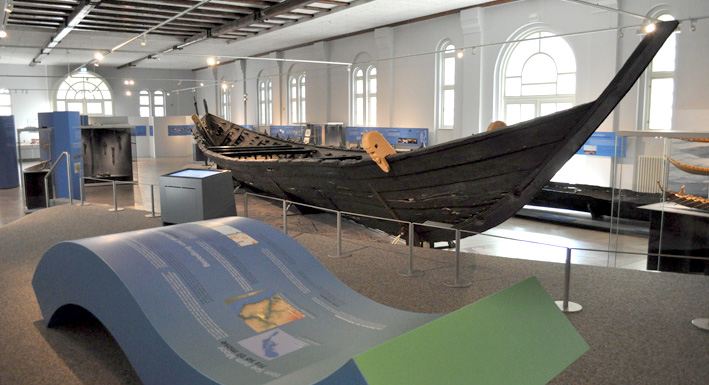 The aim of our research here is to identify, describe and analyse these patterns with the help of models and comparisons. For this purpose, the approaches used in sociological as well as epistemological and communications studies are taken into account when discussing the archaeological results. Furthermore, questions always have to be asked regarding the relationship between man and society, and vice versa: how does individual behaviour influence social conditions, and how do social conditions determine the way individuals act in our study area?

This Strategic Research Area concentrates on descriptions and analyses of communities with the whole range of their constituent individuals, their internal organisation and their interaction with other groups. The transformation, continuity and termination of social behavioural patterns, adaptation processes in neighbouring societies and the evolution or dissolution of social units are also discussed.
The following Research Priorities are included in this Strategic Research Area:
Beyond the grave – Social and Cultural Dimensions of Mortuary Practices
Research Cluster Hedeby, Slesvig and beyond
The former East Prussia within the Baltic Archaeology Network
Laufende Forschungsprojekte des Themenbereichs: