Late Glacial Reindeer Migrations Workshop, Juni 2012
Workshop, June 4th-7th, 2012
Late Glacial Reindeer Migrations in Northwest Europe
Reindeer represented a key species for Late Glacial hunters in Northwest Europe. In particular, hunters of the Hamburgian, dating to the early Late Glacial, and the Ahrensburgian, situated at the last cold period of the Late Glacial, relied on the annual cycle of reindeer herds for their seasonal hunts at specific sites. Therefore, information about the seasonal migrations of reindeer in areas with archaeological evidence of hunting is important to the understanding of human subsistence and mobility.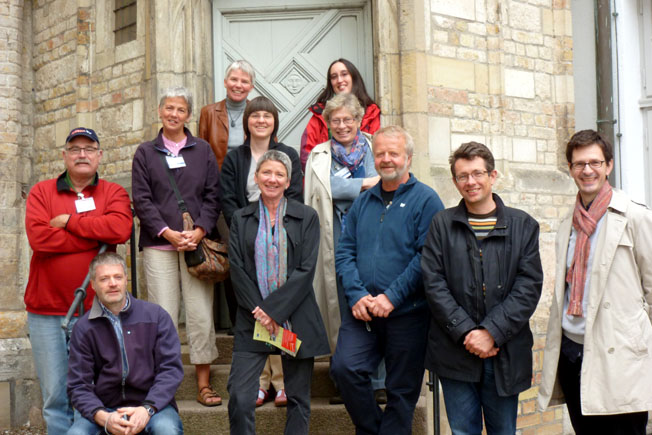 In order to acquire this information, different scientific analyses are carried out on faunal remains from Meiendorf and Stellmoor in the Ahrensburg tunnel valley (Kr. Stormarn). On this regional scale, data for the Hamburgian and the Ahrensburgian can be compared diachronically. Moreover, comparisons with contemporaneous sites in adjacent regions add further information.
Scientists from France, Norway, the US and Germany will present the results of their various analyses at a workshop organized by the ZBSA at Gottorf Castle on June 4th-7th, 2012. They will discuss the thus far available data and develop further research strategies to draw a more complete picture of Late Glacial hunter-gatherer lifeways.